Our silent diesel generator 66kVA is powered by Cummins engine 4BTA3.9-G2, coupling with Stamford alternator UCI 224F14. More powerful, stable and durable. It will be exported to Congo. This is the second cooperation with our client who from Congo. Thanks for the client's support.
Cummins land use diesel generator sets adopt Cummins global unified design, production and test standards to provide customers with reliable and integrated integrated power generation system, which has excellent performance in common use, standby and continuous operation.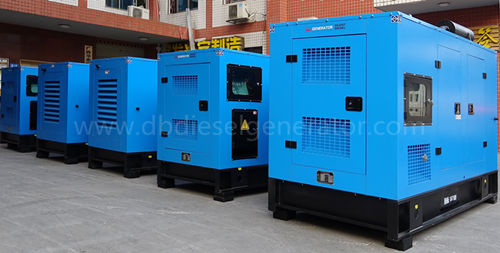 1. Comply with ISO8528-2005 and GB/T2820-2009 reciprocating internal combustion engine driven AC generator sets.
2. The design and manufacturer of generator set have passed ISO9001 certification.
3. Cummins provides 1-year or 1000 operating hours quality assurance and is responsible for the warranty of the whole generator set, including engine, generator and control system.
4. The professional service network all over the country provides customers with 24-hour after-sales service and technical support.
Performance characteristics
■ Advanced design and sophisticated manufacturing. It can adapt to severe working conditions and has strong ability of high-intensity and heavy-duty operation.
■ Holset wastegate. Better power.
■ Integrated design. The cylinder block, cylinder head and other parts are "one multi-functional", reducing the number of connecting parts. The number of parts is 40% less than that of other similar engines, and the failure rate is greatly reduced.
■ Excellent reliability. Forged steel camshaft and crankshaft, high-strength cylinder design, high stiffness, strong high-pressure resistance and longer service life.
■ Cylinder liner with platform anilox honing design. The perfect geometric structure effectively prevents oil leakage.
■ The rotor high-pressure fuel pump. It has lower fuel consumption and effectively reduces noise.
Standard configuration
Engine part: engine, diesel filter, air filter, oil filter, charger and starting motor.
Generator part: alternator and circuit breaker.
Control system: LCD digital display controller, electronic governor.
Other parts: water tank radiator, steel base, damping pad.
Accessories: muffler, silent cabinet, base bottom fuel tank, floating charge, battery, battery line, engine oil, shock pad.
Guangxi Dingbo Power is authorized as OEM supplier of DCEC Cummins engine of its own generator set. Power range of DCEC Cummins silent generator is 20kw-400kw, if you have purchase plan, welcome to contact us by email dingbo@dieselgeneratortech.com or phone number +8613481024441, we will reply you at any time.