On September 25, Dingbo Power and Guangxi Chaodeng HVAC Engineering Co., Ltd. successfully signed a 100kW Volvo diesel generator set, which is used for the company's emergency standby power supply.
Guangxi Chaodeng HVAC Engineering Co., Ltd., established in February 2017, is located in the east ring avenue of Liuzhou city. Its business scope includes the sales and installation of plumbing equipment; Refrigeration equipment, household appliances installation engineering and sales, etc.The Volvo generator set purchased by the user is equipped with self starting and self stopping device, and the supporting power is the original series diesel engine of Volvo company of Sweden. It adopts full electronic fuel injection control technology, and has the advantages of excellent starting performance, stable voltage, reliable operation, low emission, low noise, convenient maintenance, good economy and good plateau adaptability.In addition, our company also provides users with generator set installation, commissioning and one-year warranty service. Thanks to Guangxi Chaodeng HVAC Engineering Co., Ltd. for choosing Dingbo Power as the supplier of this diesel generator procurement project, and thanks to Guangxi Chaodeng HVAC Engineering Co., Ltd. for its support to Dingbo Power!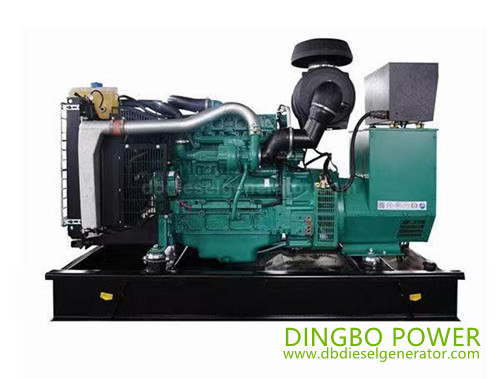 Dingbo Power is always committed to providing customers with comprehensive and intimate one-stop diesel generator solutions. From the product design, supply, debugging, maintenance, all for your careful consideration.Fourteen years of diesel generator manufacturing experience, excellent product quality, considerate housekeeper service and perfect service network provide you with pure spare parts, technical consultation, installation guidance, free debugging, free maintenance, unit transformation and personnel training, five-star worry free after-sales service.If you are interested in diesel generator, please contact us by email dingbo@dieselgeneratortech.com.