Recently, Guangxi Dingbo Power Equipment Manufacturing Co., Ltd. and Guangxi Ningtie PetroChina Kunlun Gas Nanning Branch have reached an agreement through friendly negotiation and successfully signed a 100kW Yuchai diesel generator set.
PetroChina Kunlun Gas Co., Ltd. Guangxi Branch was established on April 11, 2014. The business scope of the company includes: accepting the entrustment of PetroChina Kunlun Gas Co., Ltd. to sell, transport, store, compress natural gas and liquefied petroleum gas; Technical development, consultation, service and transfer of gas products; Urban natural gas project investment, etc.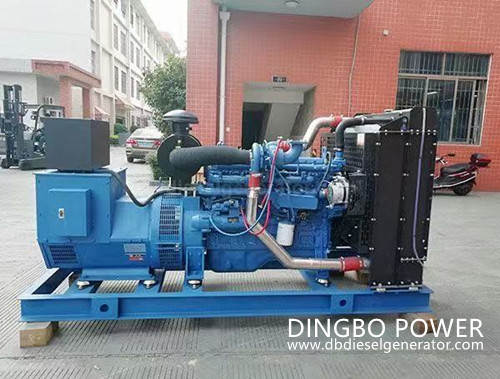 After signing the contract, our company will provide the diesel generator set conforming to the current national standards to Nanning Branch of CNPC Kunlun Gas Company of Guangxi Ningtie in accordance with the performance, technical requirements and quality standards of the goods specified in the contract, and provide the users with free installation, commissioning, training and other services.
It is understood that Yuchai yc6b series diesel engine equipped with Shanghai Stanford generator is purchased by users this time. Yuchai yc6B series diesel engine is a product developed by digesting and absorbing the consulting results of German FEV. The integral forged steel crankshaft, high-quality alloy cast iron cylinder head and body blank are all imported parts, with small volume, light weight, small vibration, low noise, high-quality and high-quality It has the advantages of high reliability.
Guangxi Dingbo Electric Power Equipment Manufacturing Co., Ltd. is dedicated to providing customers with comprehensive and considerate one-stop diesel generator set solutions from the aspects of product design, supply, commissioning and maintenance. If you are also interested in diesel generator, you are welcome to consult by email dingbo@dieselgeneratortech.com,Dingbo Power will never let your trust down.