On March 12, 2021, Zhanjiang Jianneng Power Development Co., Ltd. and Dingbo Power successfully signed a 460kw Shangchai diesel generator set and noise elimination and environmental protection project of generator room,At that time, our company will provide the unused new generator set to your company in accordance with the performance, technical requirements and quality standards of the goods specified in the contract within the specified time. The motor is made of pure copper wire to ensure that the environmental protection project of the machine room passes the acceptance of the local environmental protection department. At the same time, our company will train 1-3 unit operators for your company.
Zhanjiang Jianneng Electric Power Development Co., Ltd. is a comprehensive company specializing in the installation and design of power distribution engineering, handover and preventive test of electrical equipment, maintenance and management of power distribution equipment, and sales of electrical products and industrial automation products,With the State Electricity Regulatory Commission issued by the installation category five, repair category five, test category five of the installation (repair, test) power facilities license, with the Guangdong Provincial Department of housing and urban rural development issued by the safe production license and Zhanjiang City housing and Urban Rural Development Bureau issued by the city and road lighting engineering professional contracting three qualifications.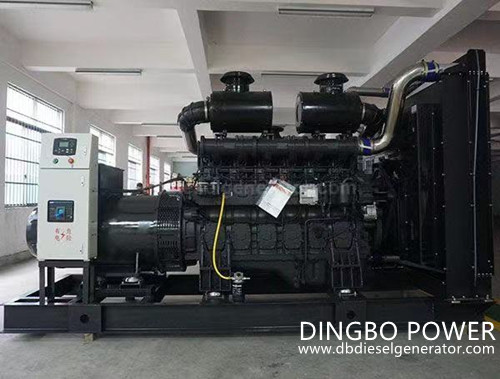 The diesel generator set purchased by users is the 27g series of Shangchai generator set. This series of engine is the improved design product of Shangchai company based on the original 12V135 generator set special diesel engine. The product quality, reliability, economy, vibration noise and appearance have been greatly upgraded. The unit adopts the symmetrical design of double water pumps and double oil pumps to improve the cooling and lubrication capacity, It can reduce the shape of the water tank, use the broken connecting rod, and make the maintenance of the generator more convenient.
As an OEM manufacturer of Shangchai generator, Guangxi Dingbo Power Equipment Manufacturing Co., Ltd. strictly implements every process from R & D to production, and each step is clear and traceable. It meets the quality, specification and performance requirements of national and industrial standards and contract provisions in all aspects. If you are also interested in diesel generator, please contact us by email dingbo@dieselgeneratortech.com.