Under the background of "dual carbon", the construction of a new power system with new energy as the main body has brought new challenges to all aspects of traditional power grid technology, and has also put forward higher requirements for the distributed microgrid technology developed in recent years. In distributed microgrids, diesel generator sets are usually configured as main/backup power sources to make up for the lack of microgrid regulation capabilities. In addition, from the perspective of the distributed microgrid structure, diesel generator sets account for a large proportion of the microgrid, and its control performance has a greater impact on the stability of the microgrid. Microgrids are a smart choice for many communities, towns and other areas and sectors that depend on electricity. Microgrids are relatively small power generation systems that often include renewable energy sources such as wind turbines or solar panels. Today, with "superstorms" and other unforeseen events occurring with increasing frequency, countless homes and businesses are left in the dark during power outages. In fact, the number of power outages has doubled over the past decade, and the need for microgrids as an alternative energy source continues to increase.
Microgrids help prevent blackouts by providing backup power in the event of an emergency or other situation that causes a power outage. Diesel generators help improve the reliability of microgrids by providing a steady source of electricity for emergencies. While some renewable energy sources may rely on uncontrollable factors (sunlight from wind turbines and solar panels), diesel generators are capable of generating electricity internally.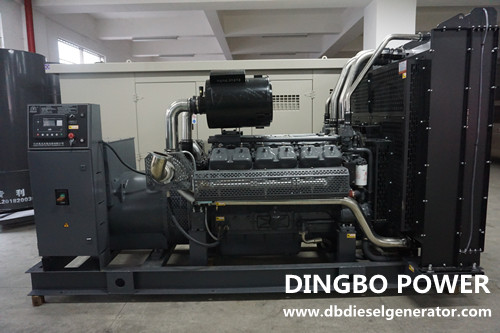 The benefits of choosing a new diesel generator to protect your 'microgrid'

Diesel generators are the backbone of microgrid operation, ensuring the efficiency of the microgrid by providing stable power when needed. Buying a diesel generator does not require a huge investment; consider the great advantages of a brand new diesel generator, including:

Affordable: Opting for a brand new generator to connect to the microgrid can reduce costs while maintaining component reliability. Dingbo diesel generators can save you more than 70% of the cost.

Fuel Advantage: As for fuel type, diesel generators tend to be cheaper than natural gas generators. Diesel is also one of the least flammable fossil fuels and a safer fuel.

Reliability: As a key part of a successful microgrid, you'll want to make sure the power generation equipment you buy is reliable. Top Power's new generators are guaranteed to withstand rigorous inspection by trusted experts. Our equipment meets high standards in order to provide the best equipment to our loyal customers.

Synergy between diesel generators and multiple power sources: The microgrid combines diesel generators with wind power, photovoltaics, and solar energy to promote energy conservation and emission reduction. However, the renewable energy power generation system is greatly affected by the climate, and the instability of renewable energy will threaten the safe and stable operation of the system. Therefore, it is necessary to coordinate the control of the diesel generator and its power source to achieve the purpose of maintaining the system frequency stability to the greatest extent. In the system, diesel generators are involved in the improvement of power quality to ensure the reliability of power supply. Specifically, the optimal robust controller for secondary frequency modulation is designed for the diesel generator, so that the microgrid system where it is located has strong robustness and good dynamic performance under disturbance. In such a microgrid, the frequency generated by the energy storage system is used as a global signal, and then the diesel generator is indirectly controlled based on the signal to achieve the purpose of improving power quality.

Dingbo Power provides quality new generators that provide a reliable and affordable essential component for microgrids. For your convenience, you can always contact our customer service staff by phone or email; we can help answer any questions you may have, such as which device is best for your needs, or how to read the spec sheet. Rest assured, your microgrid will be more reliable after using Dingbo diesel generators! welcome to contact us to our email dingbo@dieselgeneratortech.com, we will work with you at any time.