Air inlet and outlet system are important part of Cummins generator. Today Dingbo Power tell you seven matters of air inlet and outlet system when install them, hope it is helpful to you.
1. The water tank end of Cummins diesel generator set shall be equipped with an exhaust channel, and the exhaust outlet shall be 1.2-1.5 times larger than the effective area of the water tank.
2. The air inlet and outlet of the generator room must be unblocked so that the high temperature of the engine does not meet the requirements of the technical performance of the engine.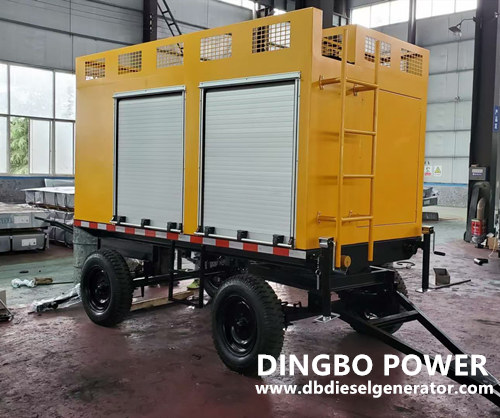 3. Pay attention to the protection of the outlet of the exhaust channel to prevent damage to the radiator and water tank. If conditions permit, thermal insulation measures in winter shall be added.
4. The air inlet shall have sufficient air flow in the same direction as the air flow of the air outlet, and the inlet shall also have rain and insect prevention measures.
5. The air in and out of the machine room must be unblocked, the room should be bright, and there should be a maintenance site around the unit.
6. For the generator set of cooling water tank, users often check whether there is dust and oil on the radiator of water tank during use, so as to avoid bad cooling effect.
7. Clean the water tank once a year or after 400-500 hours of continuous operation. For places with poor environment, corresponding protective measures shall be added. Regularly check and clean the oil stains or dust of the water tank and intercooler, and supplement the coolant and add preservatives for rust removal.
Dingbo power is a high-tech enterprise integrating R & D, production, sales and service of various generator sets. Founded in 2006, the company has many products and wide power. It can produce a full range of products with open type, standard type, silent type and mobile trailer diesel generator.
Dingbo power generator set has good quality, stable performance and low fuel consumption. It is used in public utilities, education, electronic technology, engineering construction, industrial and mining enterprises, animal husbandry and breeding, communication, biogas engineering, trade and other industries. Welcome new and old customers to negotiate business.