Under the current power supply environment, whether the power can be supplied stably and reliably on any construction site is a necessary condition directly related to the smooth progress of the project. If the power supply system in the area where the construction site is located is powered off, or there is no public grid power supply or the power supply is unstable, the project progress will be affected to a great extent and unnecessary losses will be caused. Therefore, It is very important to find an alternative power supply to ensure the efficient operation of all equipment when the power supply of the public grid is abnormal or no power supply.
At this time, you should have one or several diesel generator sets that can provide sufficient power supply. At this time, the generator set can be used with most equipment, so that you can have an efficient construction site and be equipped with all the necessary tools you need. If a stable power supply has been obtained at the construction site, the diesel generator will still play a great role, such as emergency power, or it can be used for the power supply of any temporary tools and other tools.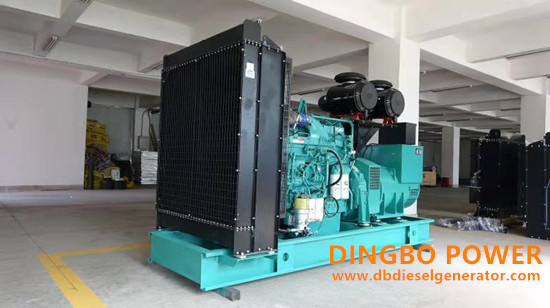 What are the advantages of diesel generators in construction sites?
At present, most construction sites at home and abroad are equipped with diesel generators. This is because diesel generators have stronger power, durability, safety and economy than natural gas generators and gasoline generators. This advantage generally includes the following aspects:
1. Safer and more stable power supply.
2.Diesel is not as flammable as natural gas and gasoline, so diesel generators are safer to use than natural gas, gasoline and other types of generators.
3.Repair, maintenance and repair can save more expenses and time.
Since the diesel generator has no spark ignition, the maintenance frequency of the generator is reduced. This reduces the maintenance cost and time, so that the generator can serve the construction site more permanently and stably.
4.The diesel generator has a longer service life.
Because diesel generators only need low maintenance and repair, compared with natural gas, gasoline and other types of generators, diesel generators have lower operating temperature and can be used for a long time, because diesel generators are more durable than other types of generators.
4. Diesel generators are widely used.
In addition to durability and low maintenance cost, diesel generators also have more functions. For example, diesel generators can be used to run multiple equipment and work efficiently on any construction site. Moreover, whether there is a public power grid on the construction site or not, the diesel generator can be used as a standby power supply to ensure that it will not cause unnecessary shutdown or loss due to power failure in case of emergency.
Which type of generator is more suitable for construction sites?
Construction sites usually need power supply for a short time. Once the project is completed, the standby diesel generator will complete its mission and need to go to another construction site for standby. Therefore, the mobile trailer diesel generator set may be more suitable for construction sites. Of course, if the construction period is long, the fixed diesel generator set is also a good choice.
Dingbo Power mobile trailer diesel generator set can ensure that you complete all work on time, so that you can continue to work easily. It is more convenient for the power supply needs that need to move constantly, and helps to run all the equipment that need power in different places, so that the project can be completed in time even when there is no power supply from the public grid.
Moreover, when you finish the project, you can take it with you from one place to another. No matter where you are, you no longer need to worry about power. The mobile trailer diesel generator is easy to set up on the construction site and can also be carried with you when working on other construction sites. When you finish your work, you can take it to the next work or store it to wait for another project
In case of power failure, you can easily connect to the standby generator so that you can get the power required for project work. Because you don't have any downtime due to power failure, you will have everything you need to ensure that your work is completed on time. This way, you can meet deadlines and easily track your performance in various jobs.
Therefore, before you start the construction project, you need to ensure that there is a stable and reliable power supply on site so that you can complete the project efficiently. At this time, you need a mobile trailer diesel generator set that can meet various needs of the construction site, so as to effectively ensure that most equipment can operate normally regardless of whether there is power supply from the public grid or not. In this way, you can have sufficient and stable power demand from the beginning of the project to the completion of the project. Contact Dingbo Power company for free consultation immediately!