If you have a diesel generator, you need to run it regularly. Why is regular operation so important?
Running diesel generators is to keep your generators running when they are not needed. Doing this often will help extend the life of the engine and help you identify potential problems before they become serious.
Why do we need to operate and maintain diesel generators frequently?
The main reason for running the generator is to ensure its correct working state. Usually, enterprises will choose to install standby diesel generators so that they can still supply power in case of emergency. Now, imagine how bad it is that your generator won't work when there is a power failure.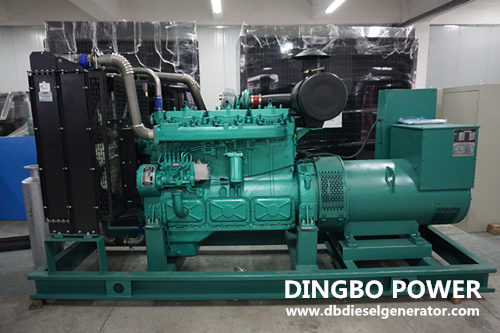 There are other reasons to recommend the use of generators. A properly functioning generator can help prevent moisture accumulation and moisture accumulation. This ensures that all components are properly oiled and prevents fuel degradation. And, as we mentioned, it will help to find and prevent bigger problems in the future. Correct maintenance at this time will greatly improve the service life of diesel generator.
Reduce maintenance costs
Preventive maintenance has been shown to reduce costs before small problems become major maintenance problems.
Improve the service life of the generator
Just like cars that have been maintained for many years, you can benefit from the correct maintenance of diesel generators for many years. Diesel generator maintenance plan can make your generator run smoothly, so that you can run for a long time.
Save time
Similarly, like other equipment, diesel generators have fewer frequent maintenance problems than neglected generators. Under normal circumstances, the maintenance plan of diesel generator will save you time by deleting it from your to-do list. In addition, you don't have to wait many times to repair, because you don't need to repair at all!
Peace of mind
Rest assured is one of the main reasons why many enterprises buy standby diesel generators. They want to know that they can generate electricity when they need it. When carrying out regular maintenance on your generator, you can rest assured that the normal power consumption will not be affected during power restriction or power failure.
How does the diesel generator operate normally?
Most standby diesel power generation opportunities are automatically opened and operated according to the date, time and frequency specified by the owner. In general, the generator manufacturer recommends that the generator be operated once a week and once a month. Depending on the purpose of the generator, local regulations may also require specific operating cycles.
In general, you'd better choose the date and time when you run the diesel generator while working in the company. In this way, you can carefully observe and listen to anything that may show a problem. In addition, if you choose to repair from Sunday to Thursday, if there is a problem, you can repair it within a week without paying additional emergency maintenance costs.
Check the following points when the diesel generator is running:
The sound, vibration and temperature of the engine are normal.
No warning or warning.
Normal oil pressure.
Proper fuel delivery.
Voltage and frequency stability.
No oil leaks - engine oil, fuel or coolant.
Finally, the normal operation of the diesel generator will help to ensure the service life of the generator. Dingbo company is a professional OEM manufacturer of diesel generators. Now there are a large number of spot diesel generators of various models and brands, which can provide you with diesel generators and services at any time, so that you can easily have a standby power supply that can meet the daily production and operation.