Among the many domestic generator brands, Yuchai, Shangchai, and Weichai can be said to be the best. Among the domestic generator sets, they have good quality with reasonable price. In this article, generator manufacturer-Dingbo Power will introduce you to take a look at the advantages and characteristics of these domestic generator brands.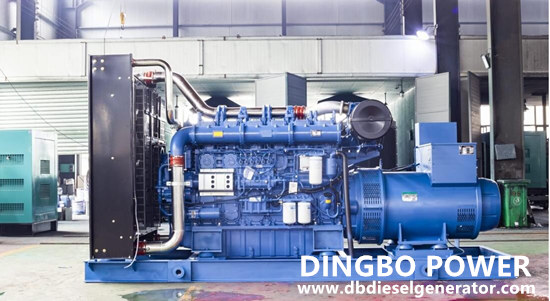 1. Advantages of Yuchai Generator Sets
(1) Highly intelligent. Equipped with Topbo cloud control system, which is highly intelligent, and can provide products with different functions such as remote computer remote control, group control, telemetry, automatic paralleling, automatic fault protection, etc. according to the different needs of users;
(2) Strong power and strong environmental adaptability. It can output the nameplate rated power at an altitude below 1000m, and can output the rated power and overload power in less than 1 hour;
(3) The fuel consumption rate and lubricating oil consumption rate are far better than similar domestic products;
(4) Small vibration, low noise and high reliability;
(5) Low emission, in line with environmental protection requirements;
(6) Using Yuchai's original wet cylinder liner, high-position lower support technology and four-valve technology, the noise is lower than similar domestic products.
2. Advantages of Shanghai Diesel Generator Sets
(1) Integral crankshaft, gantry body, flat-cut connecting rod, short piston, compact and reasonable appearance, strong matching adaptability, can be interchanged with the old 135 diesel engine;
(2) Adopt a necked combustion chamber to increase the fuel injection pressure, improve the combustion process, and meet the environmental protection index: the exhaust pollutant emission value meets the requirements, and the noise meets the requirements of GB14097-1999;
(3) Optimized design of lubrication and cooling system, reduce the number of external pipelines and parts, and use the integral brushless alternator to greatly improve the three leakage and greatly enhance the reliability.
(4) Matching with J98 and J114b exhaust gas turbochargers, it has strong plateau working ability. When used in plateau areas with an altitude of 5000m, the power drop is less than 3%.
(5) Adopting a new type of high-vacuum exhaust ejection device, paper filter air filter, low-temperature ceramic piston ring and other measures, diesel engine used in the desert or high dust area will not cause early wear.
(6) The 138 series diesel engine is an improved version of the 135 series, and the basic accessories are common to the 135 series.
3. Advantages of Weichai Generator Sets

(1) The generator set is powered by the diesel engine of Shandong Weifang Weichai Power Co., Ltd., and is equipped with well-known brand generators;
(2) The power range of the unit is wide;
(3) Low fuel consumption, low emissions, low noise;
(4) The unit has excellent performance, advanced technology, reliable operation and convenient maintenance;
(5) High pressure regulation accuracy, good dynamic performance, compact structure and long service life;
(6) Weichai products carry out high-altitude, high-temperature, high-cold, and "three highs" experiments all year round, with strong environmental adaptability;
(7) Start quickly and reach full power quickly. It only takes a few seconds to bring the unit to full load within 1 minute in an emergency (normally 5~30min). The shutdown process is short, and it can be started and stopped frequently;
(8) Simple maintenance and operation, easy maintenance during standby;
(9) The construction of diesel generator sets and the comprehensive cost of power generation are low;
(10) Rich product classification
Types are divided into: marine generator sets, land generator sets;
The functional structure is divided into: use automation unit, rain-proof canopy unit, low-noise unit, trailer mobile power station unit;
The industry is divided into: civil generator sets, oil field generator sets, telecommunications generator sets, etc.
The above are the advantages and characteristics of Yuchai generator, Shangchai generator and Weichai generator introduced by Dingbo Power. Over the years, the company has established close cooperative relations with many companies such as Yuchai, Shanghai OEM supporting factories and technical centers; Toppower has always been committed to providing customers with one-stop service for the design, supply, commissioning and maintenance of generator sets of various brands. Customers are welcome to consult and visit. If you are looking for diesel generators with good quality, please feel free to contact us by email dingbo@dieselgeneratortech.com.