Dingbo Power Develops A Cloud Platform
With the continuous development and expansion of scientific and technological progress, automation and digital technology has also been greatly improved. In diesel generator set industry, there is such a company, it is a concentration of diesel generator design, supply, debugging and maintenance of diesel generator brand OEM manufacturer of electric power, after several years of development, in the field of intelligent diesel generating set, remote control, scientific research and pioneering progress, cloud platform management system software. Its key technology has reached the provisions of diesel generator set peacetime operation. The complex cloud platform management system software developed by the company has been thoroughly used in dingbo power series diesel generator products.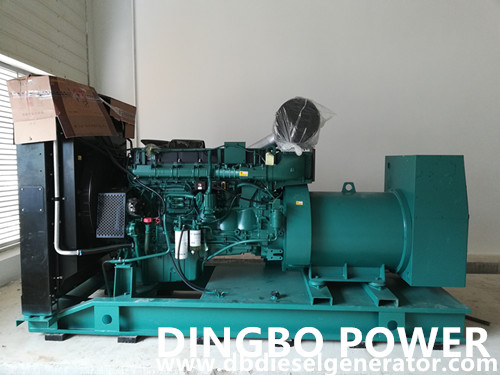 Deutz generator set
DingBo cloud platform management system software to use its people feel fully convenient. It USES bo electric power technical advantage, by professional and technical personnel according to the top power of its own data center, mobile phone and computer remote control generating sets are available, and to achieve remote supervision, running state and various services integration, to the customer's unit to carry out the operation and common troubleshooting and maintenance to carry out the management methods. Can achieve real-time situation of diesel generators, automatic start, automatic stop, start or stop, automatic reset manually, start-stop, such as real-time control, also support and mains electricity and/or/break-brake operations, without the need for professional personnel to the scene, and these intimate practical function, provides users with more convenient and efficient to use. According to these design key points, enough to see the top bo power for "top bo cloud platform management system software" intentions.
At present, Dingbo cloud platform management system software has successfully been widely used in social development. As a competitive new high-tech industry, Dingbo Power also has great development potential by virtue of its mastery of key technologies.
Everything in the sales market is changing, especially in the diesel generator industry, which is increasingly testing the overall strength and technology of various diesel generator brands. Dingbo electric power has been adhering to the spirit of innovation, has always maintained continuous attention to the sales market, launched "Dingbo cloud platform management system software", not only can meet the requirements of customers, but also to meet the requirements of the sales market and the development of The Times, to meet the requirements of the industry. No matter how The Times change, DingBo power is constantly obedient to the change of The Times, with new concepts, new core concepts, and constantly to do a good job of new products.
Contact Us
Mob.: +86 134 8102 4441
Tel.: +86 771 5805 269
Fax: +86 771 5805 259
E-mail: dingbo@dieselgeneratortech.com
Skype: +86 134 8102 4441
Add.: No.2, Gaohua Road, Zhengxin Science and Technology Park, Nanning, Guangxi, China.