The research and development of Yuchai generator has a certain foundation, with strong support from local state-owned enterprise groups and the government. It was the first to develop a 13-liter diesel engine in 2009. According to market research, Yuchai engines run very well, low fuel consumption, compared with imported engines also have certain advantages.
In addition, tell you how to identify yuchai engine model. We take YC4F90-40 and YC6J180-43 as examples.
part YC: Abbreviation of Yuchai Engine in Chinese Pinyin.
In the second part, the numbers 4 and 6: 4 indicate a 4-cylinder engine, while 6 indicates a 6-cylinder engine.
Part III F and J: Part III 1 is usually denoted by letters, indicating the size of the engine cylinder holes. Different letters represent different cylinder bore sizes, so no data reference has been found.
Part 4 90 and 180: This indicates the power of the engine, which is 90 and 180 horsepower respectively, and if it is 160, it means 160 horsepower.
Section 5 :40 and 43: These represent the four national emission standards. If it is 30 or 31, it represents the three national emission standards. Also, 40 is not the same as 43. Although it belongs to the national four emission standards, 30 represents the national three electric injection engine, 31 represents the national three single pump engine, 33 represents the national three EGR engine.
Yuchai: Yuchai engine is constantly improving for users
It is understood that the domestic generator set brand, Yuchai power generation products spectrum, a wide power range, covering 4R to YC16VC, adaptive generator set power range of 10 kW to 2400 kW standby.
In the past, high-power generating units of more than 1,000 kilowatts were firmly occupied by imported brands. Since 2011, Yuchai has continuously accelerated the research and development of high-power power supply, 12VC, 16VC and other new products have come out, covering 1000-2200 kW high-power section.
Yuchai generator in the process of operation will produce a lot of heat, if the heat can not be lost, the diesel engine will be lost, in order to ensure good heat dissipation effect, generator room to have good ventilation; The second is to maintain the normal operation of the diesel generator radiator, which is particularly important for the maintenance of the Yuchai generator radiator, the maintenance method of the Yuchai generator radiator for everyone.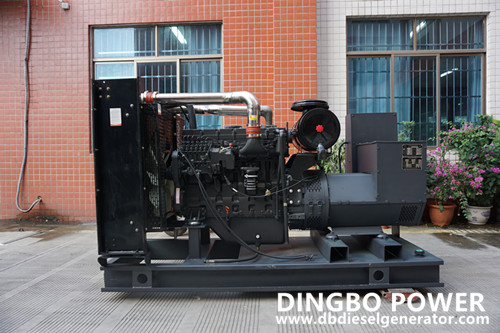 Guangxi Dingbo Power Equipment Manufacturing Co., Ltd. established in 2006, is an manufacturer of diesel generator in China, which integrates design, supply, commissioning and maintenance of diesel generator set. Product covers Cummins, Perkins, Volvo, Yuchai, Shangchai, Deutz, Ricardo, MTU, Weichai,350kw volvo diesel generator,900kw cummins generator,1000kw cummins generator,1000kw perkins generator,cummins 1000kw diesel generator,600kw cummins diesel generator,250kw volvo diesel generator,600kw cummins generator,1200kw generator,deutz generator set,1000kva cummins generator,300kw volvo diesel generator,125kva diesel generator,280kw perkins generator,650kva electric generator,silent genset etc. with power range 20kw-3000kw, and become their OEM factory and technology center.
Quality is always one aspect of choosing diesel generators for you. High-quality products perform well, have a longer lifespan, and ultimately prove to be more economical than cheap products. Dingbo diesel generators promise to provide high-quality products. These generators undergo multiple quality inspections during the entire manufacturing process, except for the highest standards of performance and efficiency testing before entering the market. To produce high-quality, durable and high-performance generators is the promise of Dingbo Power diesel generators. Dingbo has fulfilled its promise for each product. The experienced professionals will also help you choose the right diesel generating sets according to your needs. For more information, please continue to pay attention to Dingbo Power.