The diesel generator set is a kind of power generation equipment with strong mobility. Because its use is basically not limited by the site conditions, it can provide power continuously, stably and safely. As an emergency backup power supply after power failure, it is favored by all walks of life. Especially in recent years, due to the rapid economic development and uneven distribution of resources, power shortage has occurred in some regions, The role of the diesel generator set in the development of the national economy has become more and more obvious. However, many users often find that the performance of the diesel generator set has problems after the power supply system has failed, which shows that many users do not pay enough attention to the knowledge of AC false load used for the detection and maintenance of the diesel generator set.
The load test of diesel generator has the following important significance for daily inspection and maintenance of diesel generator:
1. The generator load system can effectively avoid the occurrence of power failure accidents and unnecessary losses for enterprises by strengthening the daily detection and maintenance of generator sets, establishing perfect detection and maintenance procedures for generator sets, and regularly standardizing the maintenance of generator sets.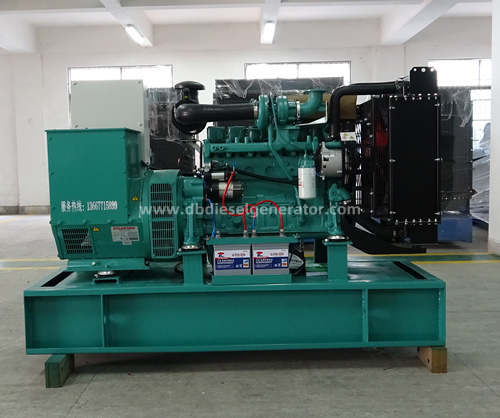 2. Regular inspection of generator sets can reduce costs. For example, regular generator inspection can delay the overhaul period of the original unit by 3 to 8 years, and the minor repair period can also be extended from the original 12 months to about 18 months, which not only greatly improves the availability of the unit, but also reduces the maintenance cost.
At present, the generator set test system with the load cabinet as the core has been widely recognized in the market, and the demand is growing rapidly. The intelligent test system (load cabinet) of Dingbo electric power generator unit can also provide users with an efficient and reliable choice to meet the user's demand for load test of generator units.
This system is a power load testing equipment independently developed by Guangxi Dingbo Power Equipment Manufacturing Co., Ltd. It perfectly combines the dry load module with the automatic measurement and control module, and can accurately detect the output power and load capacity of various generator sets, realize the tests of setting, fluctuation, sudden addition, sudden removal, wave recording analysis, harmonic analysis, etc., and test all electrical parameters of generator sets, including static parameters and dynamic parameters. The system can be used together with the computer to achieve intelligent control, automatically complete the special test of all electrical parameters of the generator set, generate tables, curves and standard test reports, and support printing. It is completely free from tedious manual operations, providing a scientific and efficient detection method for high-power generator sets. More details, please contact us by email dingbo@dieselgeneratortech.com.