Gasoline generator is one of the equipment used in daily life activities in power shortage area, and it is also one of the important types of power generation equipment.Every part of the generator plays its own and indispensable role, and so does a gasoline-powered generator. A good gasoline generator can also bring people a better life experience, and even save money. These seemingly easy to ignore the selection of gasoline generators, gasoline generators are in small ways to make electricity more convenient for remote homes.
Selection of Gasoline Generator Selection Techniques
Therefore, gasoline generator selection is also very important. A lot of people think, how do you buy the right gasoline generator? It's not that hard, it just takes a certain amount of skill. If you need a generator as a backup in case of a rare power outage, with no more than 10kW, the best option is a gasoline-powered generator station.
Lighting, hot water, heating -- the whole engineer of the country house relies on electricity. Let's tell you how to choose it. If you select "buy generator or generator manufacturer" in a search engine, the Internet offers dozens of models with different costs, power and cycles. How to choose the best model of gasoline generator, using the simple algorithm provided by Dingbo Power, and the steps of screening: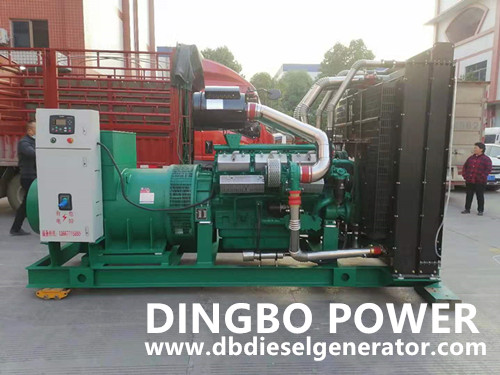 Think about it. What do you need a gasoline generator for?
Lighting, TV and laptop, refrigerator, gas boiler, circulating pump, you need to build a house. There is no electricity in this section, or power cuts are frequent for long periods. In this case, electric tools are required:
Power Tools -- drill, hole punch, circular saw, etc., concrete mixer, welding inverter, Diving or drainage pump, multiple lighting equipment, laptop computer, TV, mobile device charger, small portable refrigerator, low power pump. The user's power is indicated on the nameplate on the enclosure with its technical specification or in the operation manual. See model technical description. A generator manufacturer at an affordable price said:
The rated power of the equipment is 2kW.
The maximum power of the equipment is 2.5 kW.
Important points must be taken into account:
How do you calculate the generator power you need?
To sort this out, remember:
At rated power, the generator can run for a long time, and it operates in the best mode specified by the manufacturer.
At maximum power, depending on the model and its characteristics, the generator can only operate for a short period of time before it exits protection due to overload.
The optimal operation mode of the generator is 80% of its rated power.
A generator rated at 2kw is not suitable. So what to buy? You need to calculate device power based on the expected load and add backup for it.
You have recorded the cumulative power of the meter that you wish to record from the generator. Add a margin of +10-20% to this power. House short time power supply, short time power failure, +10% backup is sufficient.
The starting current coefficient should also be considered. Why is it so important? Some of the electrical equipment at the time of departure - downhole pumps, concrete mixers, refrigerators - consumes more power than stated on the case or in the instructions.
Do not choose a plant model that is close to the power obtained. Keep in mind that the generator must operate at 80% of its rated power and not at its limit.
Finally, Dingbo Power helps you choose a generator. The main advantage of gasoline generators is that they are cheaper than diesel. Easier to maintain and repair. Advantages of diesel generators over gasoline generators: lower fuel consumption, larger engine resources.
Diesel's anode is also plentiful: It's heavier than a gasoline engine generator. In order to provide power for large equipment and operate frequently and for long periods of time, Dingbo Power recommends diesel generators.