I believe that many users in the process of using diesel generator set, will encounter the diesel generator set voltage instability is what? What should we do?
Reasons for voltage instability of diesel generator set:
1. Check the connection part of the diesel generator set and repair it.
2. If the voltage-current selector switch on the control panel is faulty, replace the diesel generator switch.
3. Replace the voltage regulator on the control panel.
4, voltmeter failure, display voltage instability to replace the voltmeter.
5. If the voltage is not adjusted properly, check whether the voltage regulator is properly adjusted.
6. Excessive vibration of diesel generator set during operation may lead to damage of damping pad or unbalance of generator set inspected immediately.
7. It may be that the engine speed is not stable, resulting in unstable voltage regulation or change of diesel engine fuel system components, so that its speed is stable
Generator voltage instability solution:
1. Inspect and repair all connections of generator assembly.
2. Replace the switch of the generator set.
3. Replace the voltage regulator.
4. Change the voltmeter.
5, check the voltage regulator.
6. Check the shock absorber equipment of generator set.
7. Adjust or replace engine fuel system components to stabilize the speed.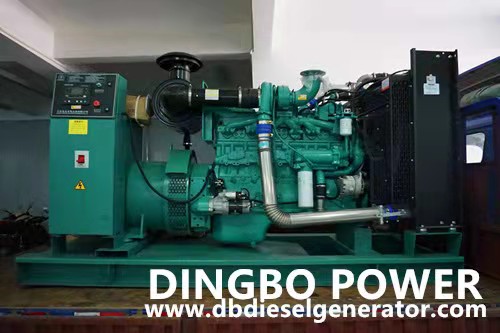 The voltage of the generator set can also be regulated by an automatic voltage regulator. Automatic voltage regulator (AVR) is an important part of generator. Its function is to control the output voltage of the generator within a specified range. When the speed of the generator changes, it will automatically control the voltage of the generator to keep constant, so that neither the electrical equipment will be damaged due to excessive voltage when the speed of the generator is high, nor the voltage will be caused by low speed.
Guangxi Dingbo Power Equipment Manufacturing Co., Ltd. established in 2006, is an manufacturer of diesel generator in China, which integrates design, supply, commissioning and maintenance of diesel generator set. Product covers Cummins, Perkins, Volvo, Yuchai, Shangchai, Deutz, Ricardo, MTU, Weichai etc. with power range 20kw-3000kw, and become their OEM factory and technology center.
WHY CHOOSE US?
We strong technical research and development strength, advanced manufacturing technology, modern production base, perfect quality management system, sound after-sales service guarantee to provide safe, stable and reliable power guarantee for mechanical engineering, chemical mines, real estate, hotels, schools, hospitals, factories and other enterprises and institutions with tight power resources.
From R&D to production, from raw material procurement, assembly and processing, finished product debugging and testing, each process is strictly implemented, and each step is clear and traceable. It meets the quality, specification and performance requirements of national and industrial standards and contract provisions in all aspects. Our products have passed ISO9001-2015 quality system certification, ISO14001:2015 environmental management system certification, GB/T28001-2011 health and safety management system certification, and obtained self import and export qualification.
Mob.+86 134 8102 4441
Tel.+86 771 5805 269
Fax+86 771 5805 259
E-mail:dingbo@dieselgeneratortech.com
Skype+86 134 8102 4441
Add.No.2, Gaohua Road, Zhengxin Science and Technology Park, Nanning, Guangxi, China.