Many people are concerned about price when they choose to buy 280KW silent diesel generator. To understand the affecting factors of the diesel generator price, let's first understand the components of generator set. The generator set consists of diesel engine, alternator, cooling system, control system, base frame and battery etc. Different configuration prices are different.
1.Brand
Different brands of configuration, the price difference is large. For China brand, genset powered by Yuchai, Shangchai, Cummins engine, the price performance ratio is relatively high. In addition, Weichai, Volvo, Perkins engine also has a certain market share. The import price is generally higher, and the price of Cummins is higher than that of Yuchai, Shangchai and Weichai.
2.Quality of alternator
There are many semi copper and all aluminum alternators on the market, and some users do not know the professional knowledge and cannot identify them. At the same time, the alternator also has the distinction between brush and brushless, and the cost of brushless alternator is higher than that of brush. In addition, there are also some small workshops on the market to renovate alternators. These factors affect the price of diesel generator set.
3.Market factors
The supply and demand of the market and the degree of fierce competition also affect the price of diesel generator sets. In the case of fierce competition among peers, homogeneous products will even be sold below the cost. So the enterprise will continue to improve the capital operation ability and product R&D ability, and strive to make a different product.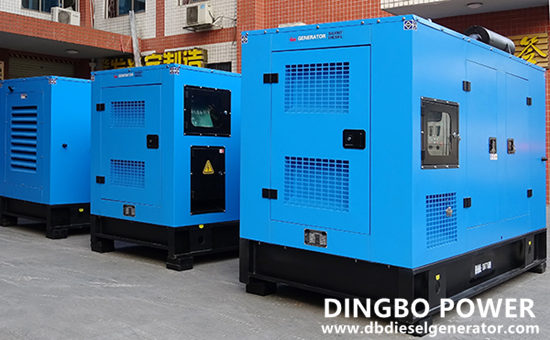 What users should consider when choosing diesel generator set?
1.Purpose
When users buy diesel generator sets, they should first consider its purpose, such as standby power supply for hospital , site construction, farm use, standby power supply for fire fighting, etc.
In general, the general configuration is selected for construction and breeding, but if use in data centers and hospital, better to choose brushless brand alternator. At the same time, according to different uses, it needs to be equipped with automatic system or mute facilities.
2.Load
When users buy diesel generator sets, they should also consider the load of their equipment. The greater the load, the greater the power of the generator will need.
3.Quality
Quality is also an important factor, reliable quality of the generator set can be used for a long time. Users often hesitate between quality and price when buying diesel generator set, but in general, quality and price are often a pair of contradictions, users need to polish their eyes. Dingbo power production of diesel generator sets, having quality assurance, original production, good reputation.
4.After-sales service
In today's fierce competition, service and after-sales become the competition point of manufacturers. Pre sales technical support requires professional knowledge, Dingbo power industry engineers for many years will help you solve the supporting problems. After sales service, Dingbo power is also a global joint warranty company. Through our own cloud monitoring platform, we can remotely control and monitor your generator set, and help you monitor the operation situation of your generator set at any time and anywhere for free. Once a fault is found, we will immediately inform you, and we can guide you to deal with the fault on the video line. At the same time, the system can set the machine maintenance plan to let you know the maintenance time clearly.
Dingbo Power not only provide technical support, but also a professional manufacturer for diesel generator set with power range 25kva to 3125kva. If you have plan to buy diesel generator set, welcome to contact us by email dingbo@dieselgeneratortech.com,we will quote according to your specifications.