Power tools are an essential part of construction site projects. Different construction sites require different power construction needs. At the same time, it is necessary to meet the high reliability and speed up the construction efficiency of construction site projects. At the same time, continuous innovation and reform are needed in the construction site of new diesel generator tools. The portable diesel generator set can improve the construction efficiency, help the construction personnel to solve all kinds of power problems and obstacles in the construction, provide effective security for the construction personnel, and save time and manpower.
Mobile trailer diesel generator set
So what are the advantages of diesel generators on construction sites? In addition to their durability and low maintenance costs, diesel generators offer additional features, such as the ability to run multiple pieces of equipment and work efficiently on any construction site. In addition, the diesel generator can be used as a backup power source regardless of whether the site is powered by the public grid, ensuring that power outages do not cause unnecessary stoppages or losses in the event of an emergency.
Diesel engine starting is by running the crankshaft to push the piston in the engine closed cylinder for cyclic up and down movement for work. The materials and accessories of the diesel generator produced by our company are all made of good materials to ensure the working life of the diesel generator and the working efficiency under bad conditions. And the diesel engine structure can operate in a good clean environment for a longer time.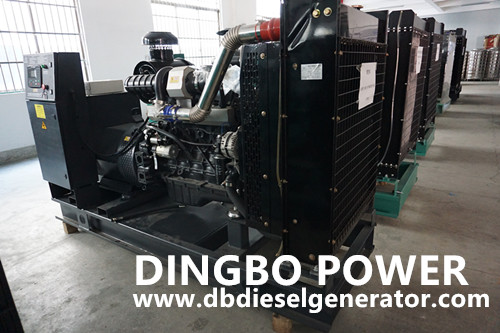 So which type of diesel generator is better for a construction site?
The Dingbo mobile tractor diesel generator ensures that you finish everything on time so that you can easily continue working. It is more convenient for the power supply needs to be constantly moving, helping to run all the equipment that needs electricity in different places so that projects can be completed on time even when there is no power supply from the public grid.
And, when the project is finished, you can take it with you from one place to another. Wherever you are, you no longer need to worry about power. The mobile tractor diesel generator set is easy to set up in the construction site and can also be carried with it when working in other sites. When the work is done, you can take it to the next work or store it for another project.
Top power cloud platform is relying on the Internet, establish the cloud data management platform, forming a cloud platform big data business system and a new management mode, through from the line and remote supervision data chain operation, implement safety, environment, intelligent management of each link of business operation to achieve Internet and diesel generator set maintenance management. Dingbo electric diesel generator has simple structure, strong reliability, long service life and extremely low repair rate. Now it has been recognized by more and more customers. Diesel generators can be manually driven or motor driven, and these characteristics determine its applicability in a variety of operating conditions. The above is the content of today's preparation, my company Dingbo power wholeheartedly for every customer service.