On March 10, 2021, Guangxi Dingbo Power Equipment Manufacturing Co., Ltd. and Changchun Jiancheng economic and Trade Co., Ltd. successfully signed a 70kw Yuchai diesel generator set, which is equipped with Yuchai engine and Shanghai Stanford generator, and the controller is Zhongzhi hgm6110can, The unit will be used as standby power supply in Anping Taian section of China Russia east natural gas pipeline project (Yongqing Shanghai).
The Anping Tai'an section of China Russia east gas pipeline project (Shuiqing Shanghai) is 325.8km long with pipe diameter of d1219mm. There are 4 stations (Anping connecting compressor station, Dezhou off load pigging station, Jinan west off load station and Tai'an connecting compressor station), 14 monitoring valve chambers (2 class a monitoring valve chambers and 12 class B monitoring valve chambers).There are 23 large and medium river crossings, including 21 large river crossings, 8 in Hebei section and 13 in Shandong section; There are two medium-sized river crossings, one in Hebei and one in Shandong, all of which are excavation crossings.The construction and reconstruction of each station and valve chamber of the project will be completed at one time along with the whole project. Dingbo Power understands the above project overview, and will actively cooperate with the design and construction personnel in the later generator installation and commissioning work.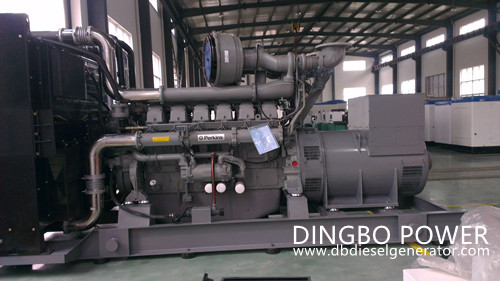 Yuchai yc4d series engine is the matching power of the generator set purchased by the user this time. This series is a classic power product developed by Yuchai, with high brand awareness and high market recognition. The generator set has the characteristics of reliable and durable, energy saving and environmental protection, compact structure, strong transient loading capacity and good maintainability.Dingbo Power, as a generator manufacturer with 15 years of experience, is also an OEM manufacturer authorized by Yuchai Co., Ltd. It has always been committed to the design, supply, commissioning and maintenance of products, and to provide customers with comprehensive and intimate one-stop diesel generator set solutions. Customers are welcome to consult through email dingbo@dieselgeneratortech.com.