On December 25, 2020, Guangxi Dingbo Power Equipment Manufacturing Co., Ltd. and Guangxi Zhuang Autonomous branch company of iron tower Energy Co., Ltd. successfully signed a Yuchai silent diesel generator set, which is equipped with yc6k series diesel engine and Stanford generator in Shanghai.
Tower Energy Co., Ltd. is a wholly-owned subsidiary of China Tower Co., Ltd. Guangxi Zhuang Autonomous branch of tower Energy Co., Ltd. was established on September 29, 2014. The business scope of the company includes: tower construction, maintenance and operation; Base station room, power supply, air conditioning facilities and indoor distribution system construction, maintenance, operation and base station equipment maintenance.
Yuchai yc6k series diesel engine, the auxiliary power of the unit purchased by the user this time, is independently researched and developed on the basis of the world-famous brand new generation similar engine platform, integrates the latest technological achievements in the world, and has more than 30 technological invention patents, with the following characteristics: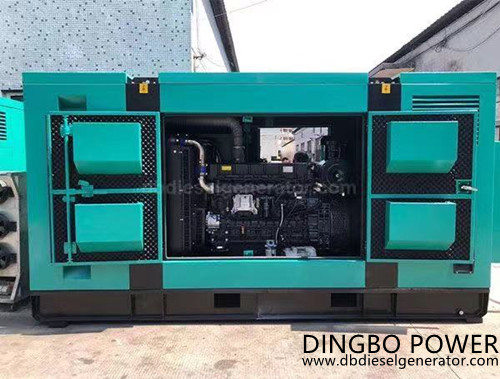 1. High strength composite alloy material, gantry symmetrical cylinder block, special-shaped cast iron reinforcing plate reinforcement, cylinder block integrated water seal ring design, improve the strength and deformation resistance of cylinder liner.
2. The top-down high-efficiency cooling technology can greatly reduce the temperature sensitivity of engine cylinder head and other core parts, significantly reduce the thermal degradation of material mechanical strength, and significantly improve the overall stiffness, combustion and working ability to adapt to different temperatures.
3. Fully balanced high-strength integral forged steel crankshaft, slant notch broken connecting rod, high-quality bearing material and wide bearing surface, GPT material technology can reduce the cylinder clearance and lateral force, and all piston steel ring can greatly reduce wear and deformation.
4. Valve train: high strength camshaft and large angle valve design, good wear resistance, lower contact stress and greater pressure bearing capacity.
This time, the user has also selected a quiet box. The noise of ordinary diesel generator set is relatively large when it works, which will have a great impact on the surrounding living environment. The quiet box of diesel generator set is suitable for public places with high noise requirements, such as densely populated residential areas, restaurants, hospitals and schools.Silent diesel generator set can be placed indoors or directly outdoors. It has the function of wind proof, rain proof and silence. It will not affect the lives of people around, and it also avoids the construction of diesel generator room and noise reduction project.
As a generator manufacturer established with Yuchai company for many years, Guangxi Dingbo Power Equipment Manufacturing Co., Ltd. is committed to providing comprehensive and considerate one-stop diesel generator set solutions for customers from the aspects of product design, supply, commissioning and maintenance. If necessary, please contact us by email dingbo@dieselgeneratortech.com.