Cummins engine QSK60 series has four models, with standby power ranging from 1650kw to 2200KW. It is a model widely used in the data center industry. With its advanced electronic control design, excellent load carrying capacity and clean combustion emission, it is widely loved by data center customers. It is a network red product in the field of backup power supply in data center, and has occupied the top of the list for many years.
Why is Cummins QSK60 series diesel generator set so hot?
Cummins QSK60 diesel engine generator adopts the QSK60 platform series engine, which is an industrial, heavy-duty and fully electronically controlled EFI engine, which is widely used in various industries such as mining, shipbuilding, oil field and power generation. It is the main product of Cummins's whole series of products.
In 2011, Cummins power launched QSK60 series of high voltage diesel genset for medium and high voltage application environment. At that time, the data center industry was in the ascendant. After many years, this research and development achievement was widely used in the standby power supply system of large data centers.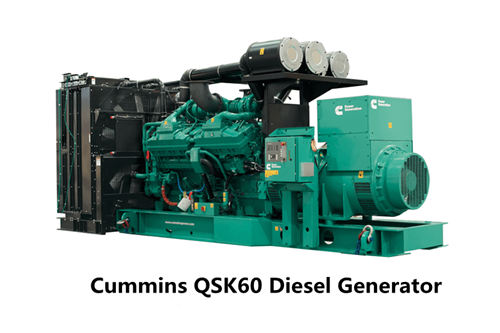 After years of application, the reliability of QSK60 products has been fully verified. Then Cummins power launched another new product - C2750D5D, which allows customers to provide more power with less space and lower fuel consumption.
In 2021, Cummins power launched highly integrated Powerbloc with QSK60 generator set as the power generation core ™. The product provides a better solution for the modularization, high integration, rapid maintenance, land saving and shortening the construction cycle of the standby power supply of the data center.
High power density: due to the excellent technical support of Cummins power, QSK60 series diesel generator sets provide power of up to 2750kva with a displacement 60L, which is an outstanding achievement in the industry. In addition, after the project test in high altitude areas, QSK60 can realize no power reduction in plateau.
Stable and lasting performance: as a standby power system, QSK60 diesel generator has a record of continuous and stable operation for more than 1000 hours in just a few months in the domestic data center power supply under extreme weather and poor project site conditions. Under the witness of customers, QSK60 series units have achieved continuous 100% load for 230 hours and 10% overload for 10 hours twice.
Fast startup and parallel connection: in case of extreme conditions, Cummins power generator can be started automatically within 10s, and 32 sets of QSK60 units can be connected in parallel in 8 seconds.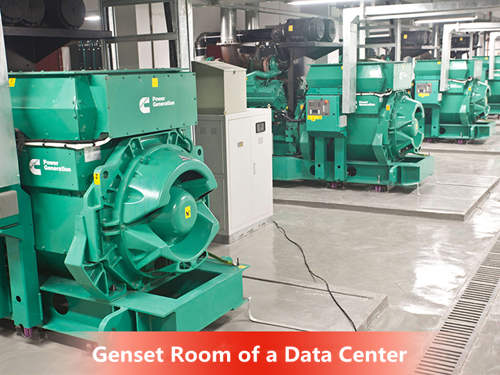 Many application scenarios: QSK60 series unit products are the network red of Internet data center. At the same time, they are also widely used in communication, banking, high-tech manufacturing, overseas engineering EPC, airport, power station and many other industries.
The excellent quality and performance of QSK60 series diesel generator sets are derived from the continuous investment of Cummins power in R & D and manufacturing:
Cummins Engineering Department has set up unit test room and noise laboratory in Cummins East Asia R & D center and Chongqing high horsepower R & D center respectively, and invested more than 70 million yuan in R & D funds for QSK60 platform to ensure the continuous improvement of the performance of QSK60 series unit products.
Cummins power plant invested more than 78 million yuan in the manufacturing of QSK60 platform units, and built two high-power test rooms and a high-power automatic assembly line. On average, one QSK60 unit can be offline every 45 minutes.
Chinese factories are also equipped with quality assurance systems such as ease and PGMs, so that the assembly process can be followed step by step and data can be checked, so as to comprehensively improve the quality and stability of diesel generator sets.
We are manufacturer of diesel generator set in China, our Cummins diesel genset can reach to 20kw~2000kw, if you are interested, welcome to contact us by email dingbo@dieselgeneratortech.com, we will work with you.