Recently, Dingbo Power supplied 17 sets of 10kw gasoline generators to a certain power grid company in Guangxi. At present, all production has been completed and is ready to be sent to Sanjiang Dong Autonomous County, Liuzhou City for the purchase of small generators by a power supply company in Sanjiang. These generators will play a crucial role in providing stable and reliable electricity to the general population and enterprises.
It is understood that Dingbo Power, as a special supplier of China Southern Power Grid, has recently supplied more than 30 gasoline generators to a power grid company in Guangxi, providing power supply guarantee for an emergency generator purchase project of a power supply company in Hechi, a power supply company in Tengxian, and a power supply company in Chongzuo.
A gasoline generator is a device that uses the combustion of gasoline to generate thermal energy, which is converted into mechanical energy through the conversion effect of an internal combustion engine. Then, through the operation of the generator, mechanical energy is converted into electrical energy. Gasoline generators have become the preferred equipment for emergency situations and temporary electricity usage due to their simple structure, convenient movement, and fast start-up. It has a wide range of applications, covering multiple fields such as outdoor camping, construction sites, and backup power sources for power outages. In the process of energy supply protection, gasoline generators will play an important role in ensuring the stable supply of electricity. In the case of a certain power grid company in Guangxi, 17 sets of gasoline generators were installed and ready to operate, precisely to ensure the stability of energy supply.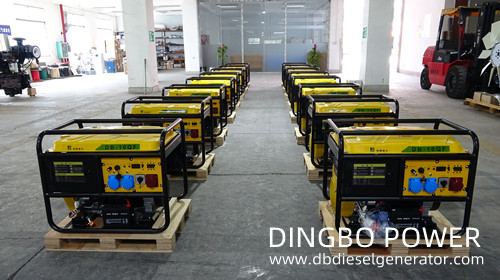 The operation of these 17 sets of gasoline generators will provide strong support for the energy supply in the Sanjiang region. As a backup energy equipment, generators can ensure the stability of power supply in emergency situations and provide reliable power supply for residents and enterprises in Sanjiang. This further improves the emergency backup system of Guangxi Power Grid and ensures reliable energy supply. At the same time, this is also a manifestation of a certain power grid company in Guangxi and its subsidiaries putting the concept of sustainable development into practice, applying clean energy to the provision of dry backup electricity, and making positive efforts to reduce dependence on traditional energy.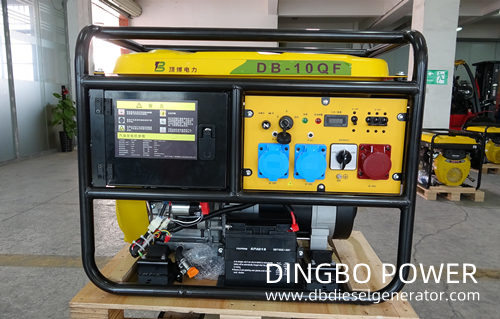 In recent years, power shortage often occurs in many regions, which makes the role of generator sets in the development of national economy more apparent. As a generator set manufacturer who has been deeply involved in the diesel generator set industry for nearly 20 years, Dingbo Power suggested that all production enterprises should prepare standby power supply for the upcoming power peak in time to avoid huge economic losses caused by power restriction or large-scale power outages. If you are interested in generator sets, or want to buy diesel generator or gasoline generators, please contact us by email dingbo@dieselgeneratortech.com.