With the increasing demand for and dependence on electricity in modern social life and production, many companies have spent a lot of time thinking about how to buy industrial diesel generators and which brand to choose. At Dingbo Power, our goal is to make the process as easy as possible to get exactly the diesel generator set you wanted without spending a lot of time. We know you may have questions and concerns, but the Dingbo Power team is always here for you!
Industrial diesel generators are the most indispensable common equipment for many enterprises in their daily production and operation activities, whether it is for industrial manufacturing or commercial operations. Diesel generators are the power backbone of various industrial equipment, commercial machines, household appliances and other machinery in various industries. At present, these various types of diesel generators used for industrial manufacturing, commercial operation, and construction electricity are usually a mixture of diesel engines, motors, components, etc., even in the case of a mains power failure, these diesel generators can also provide sufficient power support for various needs of various industries and become an indispensable power supply equipment for various industries.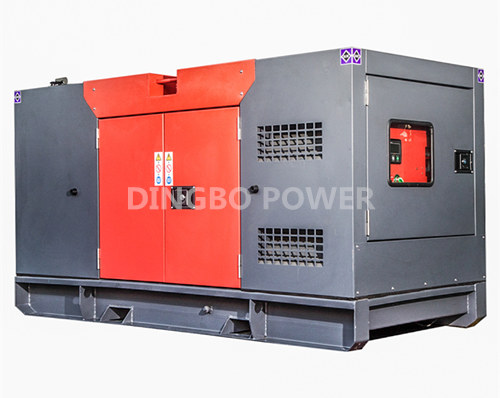 There are various types and brands of industrial diesel generators on the market today with different functions and capacities. For example, for the power of these industrial diesel generators, there are diesel generators with different powers such as 20KW-2500KW available on the market. These include standard generators, stationary generators, silent generators, containerized generators and mobile trailer generators, etc. Different types of diesel generators are used for different environments or commercial purposes.
Common components that make up these industrial diesel generator sets generally include generators, engines, components, automation systems, control systems, base frame, fuel tanks, as well as fuel, combustion air, coolant, lubricants, electrical wiring and so on. These components ensure that you will never run out of power due to market outages during construction, manufacturing, or commercial activities. Therefore, for various industries, we should prepare diesel generator sets in advance, so that the backup power can be activated immediately in the event of a power outage to meet the electricity demand. For this, we need a reliable and safe power supply, and industrial diesel generators are the most reliable source of power
If you are looking for an economical backup power solution for your business, then you should never sacrifice the quality of a diesel generator for price, otherwise it will only increase your operating expenses and ultimately not save you money. Responses can come at a higher price. Dingbo Power series diesel generators are known for their durability and safety, which is why Dingbo diesel generators are preferred over other generators in many industries.
Dingbo Power series diesel generators can be easily operated, which means that you do not need to hire professional technicians for operation and maintenance with high salary. Dingbo Power diesel generators are designed for easy maintenance, which means that even if one of them fails, it can still be easily repaired and you can continue to work effortlessly.
Dingbo Power series diesel generators are manufactured with the latest technology, which is why they are more durable and safer compared to other generators. If you need a reliable and affordable industrial diesel generator, Dingbo Power diesel generators can meet all your power needs! If you have any questions, don't worry, the experts of Dingbo Power are always here to help you! Please feel free to contact us to our email address dingbo@dieselgeneratortech.com for a quote or more information from our professional staff!