Dingbo Power Cummins diesel generator sets are divided into three series: Chongqing, Dongfeng and Imported. The leading products of Chongqing Cummins include Cummins M11, NT855, K19, K38, K50, QSN, QSK19, QSK38 and QSK50 series of diesel engines and parts. The power covers 175-2500 horsepower, and the sales and user retention of heavy-duty and high-power diesel engines with an displacement of 11 liters to 50 liters have always been in the leading position. Why do users like Chongqing Cummins products so much? Dingbo Power will gradually analyze its brand, technology, quality, service and other advantages for you.
Brand advantages of Chongqing Cummins
1. Cummins is one of the world's oldest engine manufacturers. It has been 100 years since the first engine was produced in 1919. Cummins is the world's largest, leading and independent engine manufacturer.
2. It has the broadest diesel and natural gas engine product line in the industry, with a displacement of 2.8~95 liters and a power range of 46-4200 horsepower.
3. Cummins engine meets the world's increasingly stringent emission standards for automobiles, off highway motor vehicles and marine engines, and has always been in the leading position in the industry in the fierce market competition.
4. More than 500 branches and more than 6500 dealer outlets in more than 190 countries and regions around the world provide services for customers.
5. Cummins engine is widely used in electric power, automobile, engineering machinery, ship, rail, oil field and other fields by global users.
6. Cummins' full line of products entered China, combining local production and R&D, and 16 factories produced engines, generators, generator sets, parts and other products, establishing a sound sales and service network.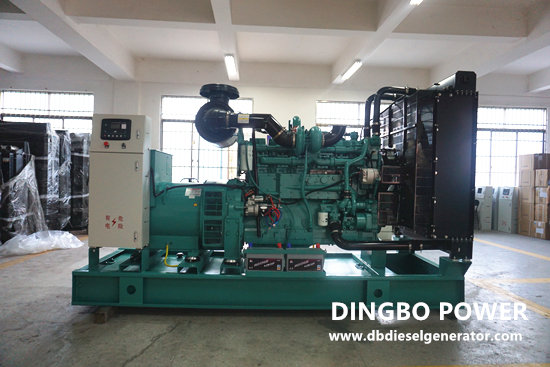 Technical advantages of Chongqing Cummins
1. We always keep pace with the latest technology of Cummins, specializing in the production of Cummins 11-50L heavy-duty and high-power engines, with a wide power range of 224-1657kw.
2. Advanced manufacturing technology has created first-class reliability, durability and fuel economy of the engine. Chongqing Cummins engine can consistently provide strong power for users in extreme harsh environments, such as the severe cold in the Antarctic, the high temperature in the Middle East and African deserts, and the high altitude areas on the Qinghai Tibet Plateau.
3. At the same time of meeting the needs of existing users, we continue to introduce new products to meet the market demand: fully electronically controlled QSN, QSK19, QSK38, and QSK50 engines meet Tier3 emission regulations.
4. The professional and experienced application engineering team provides users with mature pre-sales services such as product supporting design, on-site technical support, and user training, and solves the problems and difficulties arising from user product supporting design.
Quality advantages of Chongqing Cummins
1. The quality, environment and occupational health and safety management system of Chongqing Cummins has passed the certification of BV in France, and obtained ISO9001, ISO/TS16949, ISO14001 and OHSAS18001 certificates.
2. Chongqing Cummins strictly implements the Chinese national standards and the product technical standards and quality standards of Cummins.
3. All parts suppliers of Chongqing Cummins are included in the quality management system of Cummins, and supply according to the technology and quality standards of Cummins.
Service advantages of Chongqing Cummins
1. Implement quality assurance and warranty commitments consistent with global Cummins standards.
2. Implement maintenance service according to the fast service system established by global Cummins standards.
3. A 24-hour user service hotline has been established, with a sound national service network. There are 100 authorized dealers nationwide, and more than 700 professionally trained service technicians engaged in professional maintenance services.
4. Cummins East Asia High Power Engine Technical Training Center with complete functions.
5. Provide free new machine inspection service.
Characteristics of Chongqing Cummins Power Generation Engine
1. High reliability: high-strength alloy casting cylinder block, malleable cast iron (FCD) piston, better rigidity, reduced vibration and noise, and improved engine adaptability to higher explosion pressure.
2. Good fuel economy: advanced fuel control system, unique STC, ESTC hierarchical control system, specially designed piston top combustion chamber, high-pressure fuel injection, full atomization, and full combustion.
3. Excellent transient performance: perfect overall engine design, with Cummins unique EFC system, high control accuracy and fast response time.
4. Long and high power engine: compact overall design, reasonable overall layout and stable operation.
5. The electronic injection models QSNT, QSK19, QSK38 and QSK50 meet the requirements of China's non road phase III and North America's Tier2 and Tier3 emission regulations.
6. The availability of spare parts is good, the engine operation and maintenance are convenient, and the cost is low.
Guangxi Dingbo Power Equipment Manufacturering Co.,Ltd also supplies their own diesel generator sets powered by Chongqing Cummins engine, power range is from 200kw to 2000kw. If you are interested, welcome to contact us by email dingbo@dieselgeneratortech.com or call us directly by phone : 008613481024441. We will provide price according to your specifciations.