The data center is responsible for the reception, processing, storage and forwarding of data streams. Once it stops running, it will affect the circulation of the corresponding data, resulting in the inability to use related applications and services, and will cause huge losses. According to data statistics, there are many factors that cause data center operation failures, and the data center failures related to power supply account for a relatively high proportion, about 37%. To ensure continuous power supply, a stable power supply system is essential.
With the vigorous development of information technology, the number of data centers is growing rapidly. As the best backup and emergency power supply for the data center, the market demand for diesel generator sets is also increasing. With reliable performance, rapid starting, strong load acceptance, good speed regulation performance and other characteristics, Yuchai high-end power generation YC16VC high-power diesel generator sets are favored by customers.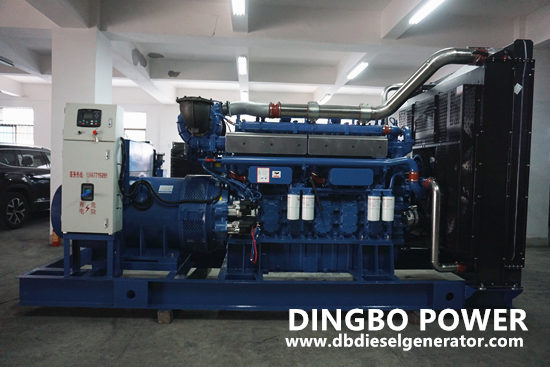 YC16VC high-power engine is a high-power 16 cylinder V-type product independently developed by Yuchai. The maximum power can reach 4500 horsepower. It has the advantages of compact structure, excellent performance, energy conservation, environmental protection, reliability and durability, which perfectly meets the supporting needs of the data center for the generator set.
Stable and reliable
More than 2000h through grid connection platform.
Reliability verification under continuous 11+1 cycles.
Super long reliability verification is the leading one in China.
Quick start
The fastest starting time with load ≤ 15s.
The indicators are better than the domestic average.
Superstrong sudden addition
YC16VC power generation suddenly adds 77% load at one time.
Speed regulation performance meets G3 level.
The one-time sudden increase capacity has reached the domestic leading level.
Energy conservation and environmental protection.
YC16VC power generation has low oil consumption.
Emission meets the requirements of GB 20891 Phase III.
At present, Yuchai's high-end power generation has been applied to many data centers in batches. Yuchai escorts the data centers with efficient and reliable products! If your industry is looking for reliable backup power supply, you are welcome to visit Dingbo Power on the spot. Founded in 2006, our company is a diesel generator brand OEM manufacturer that integrates the design, supply, commissioning and maintenance of diesel generator sets. We have stock for purchase. Contact us for more information of Yuchai diesel generators.