Recently, the (non road Euro 4) standard has been officially released and implemented. Compared with the (non road Euro 3) stage, the (non road Euro 4) stage has upgraded the emission standard. The generator manufacturer Dingbo Power reminds users that the habit of selecting equipment should also be upgraded. How to select the (non road Euro 4) diesel generator?
(Non road Euro 4) standard clearly stipulates that non road mobile machinery with a power range of 37kW-560kW must be equipped with one or more post-treatment devices of DOC, SCR and DPF according to classification. Under the heavy pressure of environmental protection, emission upgrading has become a new challenge for enterprises. How do our long-term partners with Dingbo Power cope with the new emission standards?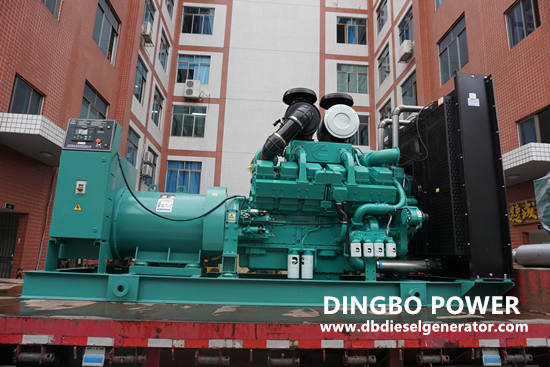 The non road national four engines of Shanghai Diesel Power, the partner of Dingbo Power, are mature in technology and excellent in quality. They have been widely used and verified in domestic and overseas markets, with good power performance, energy saving, stability, convenient maintenance and low use cost. At the same time, Shanghai Diesel Power (non road Euro 4) equipment also improves in cylinder combustion technology by upgrading the fuel system and other means to make fuel combustion more fully, reduce the burden of aftertreatment system and reduce unnecessary power consumption.
Dongfeng Cummins is also ready to provide users with efficient and reliable power solutions in the face of the non road national four emission standards that have been released and implemented. Dongfeng Cummins has been deeply cultivated in the domestic and international construction machinery market for many years, and has a very deep understanding of each market segment. Non road products have been widely used in many fields, such as construction machinery, agricultural machinery, generator sets, and have won widespread praise and trust. On this basis, it is believed that the four products of non road countries will also shine brightly in the future market.
As the leader of domestic emission upgrading, Yuchai has been leading the way in releasing the full range of the four non road driving forces as early as 2018. After years of precipitation and polishing, Yuchai has now been fully prepared and is about to blossom. Yuchai's four non road driving forces are jointly developed by Yuchai and many internationally renowned research and development consulting institutions. Its products include 17 series of A, F and K technology platforms, with a displacement of 2.5 liters to 20 liters, The power covers 40 horsepower~950 horsepower, and the power range has been further expanded compared with that in the third stage of China, which can meet the needs of the whole scene in the field of agricultural equipment and construction machinery.
With the implementation of the Fourth National Emission Standard, it is an inevitable trend for users to purchase construction machinery products that meet the national emission standards. As a generator manufacturer with more than ten years of production and manufacturing experience, Dingbo Power is also laying out products that meet the Fourth National Emission Standard, and has successively launched products that meet the Fourth National Emission Standard. Users are welcome to call for consultation or send email to our mail box: dingbo@dieselgeneratortech.com.