Standby Diesel Generator Provides Power Guarantee

In many cases, when the power failure exceeds several hours, many business owners will start to worry and hope that they have a backup power plan. At this time, Dingbo diesel generator will become the pillar of such plans, which can provide sufficient power guarantee for enterprises. It is important to understand what diesel generators are, what they can do, and the many options they offer. So today, Dingbo power will talk to you about diesel generators!
What is standby diesel generator set?
The standby diesel generator is the most reliable type of standby power supply equipment, which can be automatically started when the main power supply is cut off. Generally speaking, the diesel generator is installed in the basement or a weatherproof enclosure to protect it from weather, natural environment and other factors.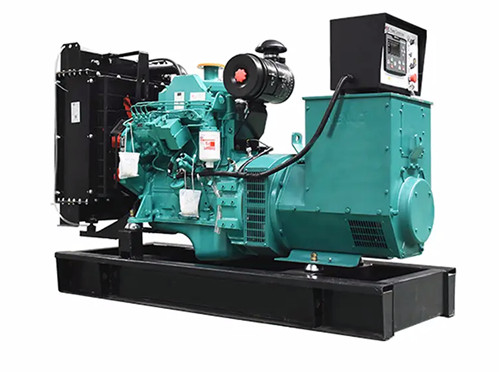 In case of power failure, the automatic transfer switch detects the loss of mains power and sends a signal to the diesel generator to start the generator. After a few seconds, the relay contact of the automatic transfer switch will close and immediately start supplying power to your electrical system. Once the diesel generator is in operation, it will supply power to key systems and equipment.
Does my company need diesel generators?
Blackouts may be caused by a variety of reasons, such as damage to power lines caused by natural disasters, or power companies encounter grid problems, or other uncertain reasons. If it is very important for your production and operation to maintain the normal operation of various electrical appliances and equipment in the enterprise or to maintain power supply during power failure, you should consider installing a standby diesel generator. And, in any case, please make sure that you consider and develop a practical backup power plan in advance to deal with sudden power failure or power rationing in your area.
What power capacity of diesel generator does my enterprise need?
The average power range of residential and small commercial standby diesel generators is 8-150 kW, which can meet almost any power demand. Therefore, it is necessary to select a diesel generator that can meet your specific needs and production and operation. For example, if you only want to power some key equipment in a large facility or all equipment in a small business opportunity, a diesel generator of 8 to 30 kW may be very suitable for you. On the other hand, if you want to power all the equipment in a large facility, a larger diesel generator is more secure. It is always recommended to perform appropriate load calculations to determine the diesel generator with the right power size for your needs.
Before selecting the appropriate power, there are other considerations to be noted, including:
Generator installation location.
Electrical code of the region.
Adequate fuel service.
Local noise regulations.
Power failure may occur at any time. Some power outages are very short, but others may last for hours or days, bringing significant losses and safety risks. Moreover, after installing the generator, even if you are not in the generator room, the generator will work automatically, turn on when the main power supply is interrupted and turn off when the power supply is restored.
If you are preparing to configure a diesel generator, or the existing generator is uncertain about its condition or reliability, contact Dingbo power to get more information. At present, Dingbo power has various models and different power spot diesel generators, which can be installed in place at any time. At the same time, we ensure the correct installation and maintenance of the diesel generator, which will bring you peace of mind and prepare you for everything caused by power failure. Contact us to get more information and price of diesel generator.