On December 8, Guangxi Dingbo Power Equipment Manufacturing Co., Ltd. successfully signed a 30kW diesel generator set with Tiandong Meteorological Bureau. It is reported that the unit configuration signed by the user is Yuchai diesel engine with Shanghai Stanford generator. The product has the advantages of compact structure, small volume, light weight, stable operation, good speed regulation performance, low fuel consumption and high reliability.
Tiandong Meteorological Bureau was established on January 1, 1954. It has been rated as the major advanced meteorological service unit of the Meteorological Bureau of the autonomous region twice and the advanced meteorological system unit of Baise City for many times. It has won the honorary titles of civilized unit, harmonious unit, civilized courtyard and advanced health unit of the autonomous region,Thank you for Tiandong Meteorological Bureau support and trust in Dingbo Power. Dingbo Power will also make the following warranty and after-sales service commitments to Tiandong Meteorological Bureau :
The warranty period of diesel generator set is 12 months.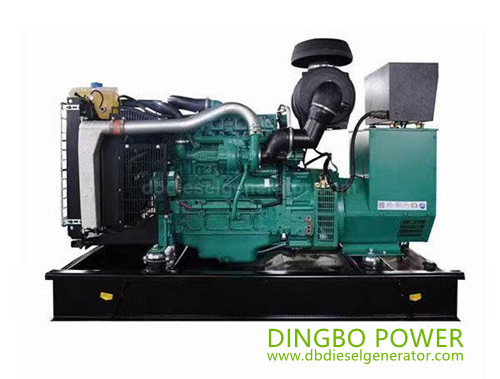 2. The goods sold by Dingbo Power can be returned and replaced without reason within 3 days, and the warranty period of diesel generator set will be recalculated after replacement.
3. During the warranty period, our company provides 7 × 24-hour telephone support service.
4. Dingbo Power promises to respond within 4 hours after receiving the warranty notice and eliminate the fault within 12 hours. For the products / parts that cannot be repaired within the warranty period, our company will replace them free of charge within 24 hours.
5. After the expiration of the warranty period, Dingbo Power will continue to provide lifelong maintenance service for the goods under the contract, and only the cost of the required maintenance parts will be charged during the maintenance, and the service content is consistent with the requirements within the warranty period.
Guangxi Dingbo Power Equipment Manufacturing Co., Ltd. is a professional OEM manufacturer of diesel generator brand. After more than ten years of technical tempering, product lean manufacturing, durability, safety and stability, friends from all walks of life are welcome to consult by email dingbo@dieselgeneratortech.com.