With the development of the social economy and the improvement of people's living standards, the government has paid more and more attention to the health and medical conditions of the people. In recent years, many more hospitals have been constructed, and the scale of hospitals is getting bigger and bigger. Most of the large hospitals are Grade III Class A hospitals, and the requirements for power supply are getting higher and higher. Essentially, they all need 2 or more 10 kV power supplies for power supply. For some exceptionally critical loads, standby generators are also needed to assure power supply. For now, most hospitals employ diesel generator sets as backup power.
Why do hospitals require high-quality standby generators?
Life support
First, why do hospitals have standby generators? The most important reason is those who rely on life support systems. Normally, regulations require hospital standby generators to be completely recovered within ten seconds of the initial outage. Surpassing this time can cause serious harm to those relying on life support systems, including potential loss of life. This is why regulations regarding the quality and maintenance of generators in hospitals are stricter than in other industries.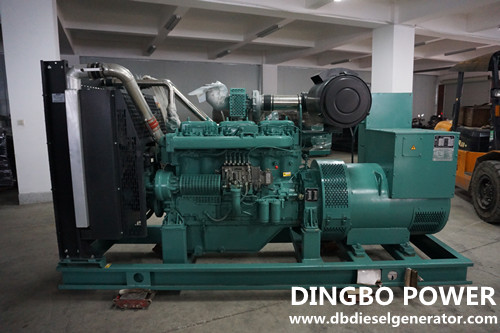 Equipment
Second, hospitals are continuously running high-tech, expensive equipment. From MRIs, X-ray machines, heart monitors, and more, hospitals need these machines to work anywhere, anytime. These machines can be harmed if there is a prolonged power outage in the hospital. In addition, electronic records mean that medical records and other vital documents rely on electricity and the Internet to be distributed to physicians and staff. Hospitals have stricter generator laws so they can keep these vital machines running. Furthermore, as mentioned above, a loss of power to any of these machines can result in loss of life.
Occupational safety
Third, another reason hospitals have standby generators is for occupational safety. One thing you will notice when you visit the hospital is that every area is very colorful. You'd be hard-pressed to locate a square foot of dim or dark space anywhere. Why? Safety. Imagine if surgeons, physicians and first responders had to work in the dark! A dimly lit room or a sudden power outage could spell disaster. Consequently, occupational safety is a major reason why hospitals have standby generators.
Alternate Diesel Engine Selection
According to the requirements of GB50052--2009 "Code for Design of Power Supply and Distribution System", in addition to the binary power supply, emergency power supply should be added for the power supply of exceptionally important loads in the primary load, and it is strictly prohibited to connect other loads to the emergency power supply system, and put forward requirements on the switching time of the power supply.
For the selection of emergency diesel generator set capacity, it is recommended not to select too huge, the first consideration is the exceptionally important load in the first-level load, such as emergency rescue room, clean room of blood ward, delivery room, burn ward, intensive care room, Birth room, hemodialysis room, operating room, pre-operative preparation room, post-operative resuscitation room, anesthesia room, cardiovascular imaging examination and other places involving patients' life safety equipment, lighting and electricity and other loads, as well as large biochemical instruments, severe respiratory infection areas ventilation system. The fire protection load of a high-rise civil building is the first-class load. Although the two independent 10 kV power supplies can meet the requirements of the specification, in some projects, the 10 kV power supply may not meet the requirements of the first-class load. The fire-fighting load is safer and more stable. It can be considered to connect the fire-fighting load to the power supply system of the emergency diesel generator set. Consequently, the capacity of the emergency diesel generator set is recommended to be considered according to the total capacity of the first-level load and the fire-fighting load.
Due to the large number of fire compartments in large hospitals, the total installed capacity of fire-fighting load equipment is very large. It should be assured that all emergency lighting, fire-fighting elevators, fire-fighting pumps, smoke exhaust fans and positive pressure fans in the two largest adjoining fire compartments in the building are in normal operation when a fire occurs. powered by. Extraordinary in first class load
The capacity of the essential load is essentially selected according to the needed coefficient, and there is little room for adjustment. Consequently, regulating the capacity of the fire calculation load will control the capacity of the diesel generator. Some designers are concerned that the generator capacity is not sufficient, and the demand coefficient selected in the computation of the exceptionally important load is comparatively large, resulting in a relatively large capacity of the diesel generator set, which is redundant. Since the fire load is not commonly used, in order to use the generator more successfully, it is recommended to link some comparatively important everyday loads such as domestic water pumps, elevators and public lighting to the generator power supply system, and set up a separate power distribution system, which can be eliminated during fire fighting. Nevertheless, the total calculation capacity of this load should not be greater than the total calculation capacity of the fire load, so as to regulate the capacity of the generator set and not be too wasteful.
If you want to learn more about hospital standby generators, you can take a look at the relevant requirements of hospital standby generators introduced by the official website of https://www.dbdieselgenerator.com. Alternatively, you can always contact us. At Top Power, our team of friendly and knowledgeable generator professionals is willing to help you locate everything you need.
Maybe you also like: Standby Diesel Generator Provides Power Guarantee
Shangchai Generator Sets Arrived at Mobile Field Hospital in Shanghai